Harry's Old Place - Restaurant-Reviews
Where the fish, is always de-lish!
`·.¸¸.·´`·.¸.·´`·...><((((º>`·.¸¸.·´`·.¸.·´`·...><((((º>
"Winter Haven's Best Seafood & Steaks"
What the Restaurant Reviews are saying about dining at Harry's Old Place: Scroll Down To Read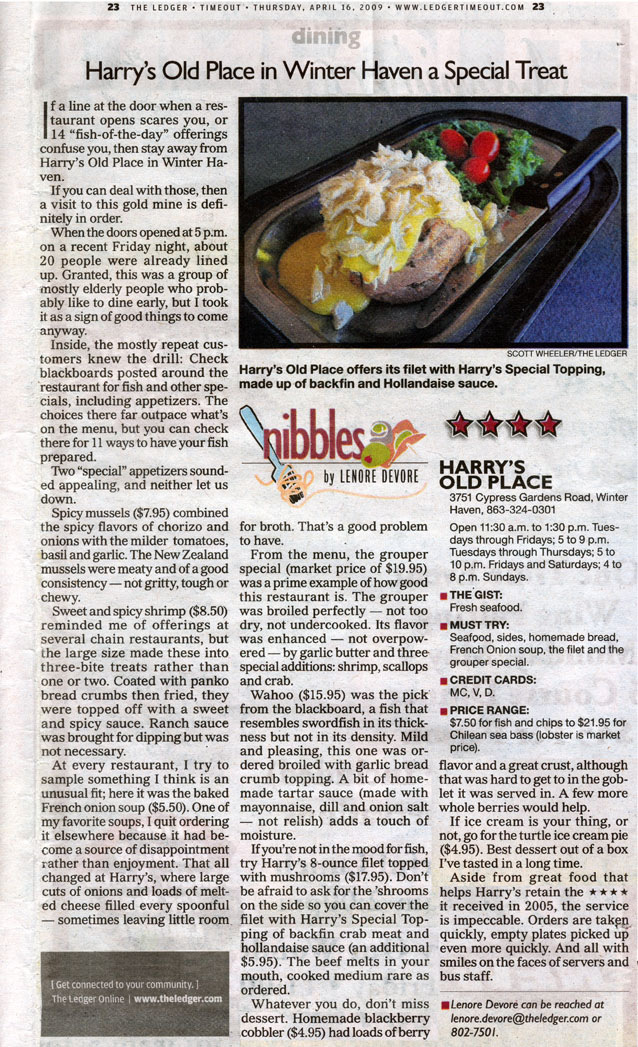 Ledger 2009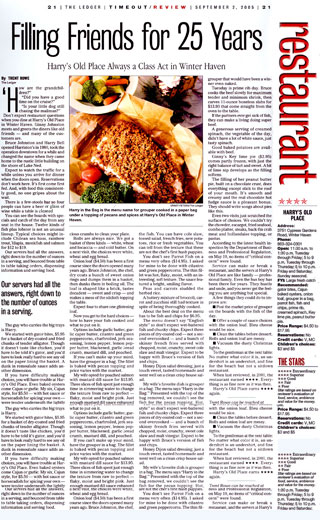 Ledger 2005
Ledger 1999
Restaurant-Review, August 14, 2019
https://www.dodgeofwinterhaven.net/blog/spotlight-harrys-old-place-winter-haven-fl/amp/
Local Spotlight:
Harry's Old Place
Sometimes, it takes the culinary experience of a well-known eatery to really wow your taste buds. Well, with over 30 years in the restaurant business, Harry's Old Place remains an established dining destination for both locals and lake-bound visitors.
Seafood Platter at Harry's Old Place
Winter Haven's Best Seafood
So, what's the catch? There isn't one. The only catch you'll find here is the freshly caught seafood that's sourced from open seas across the country. All you have to do is pull up a chair, peruse their expansive menu, and dig into a zesty plate that's filled with the ocean gems that you love most.
---
All that and much more is why we're here to serve up a healthy dose of insider seafood knowledge with this spotlight on Harry's Old Place. Let's get started!
Start Off with a Sip: Drinks & Booze
From fine wines to microbrews and creative cocktails, the seafood fanatics that operate this local hangout are ready to pour up a glass (or three) of your favorite boozy beverage.
To satisfy those of us who crave an ice-cold beer before dinner, Harry's offers a lineup of domestic, imported, and small-batch ales, some of which rotate throughout the year. That way, there's always something new for you to try out for size.
Got a hankering for some vino to pair with your deliciously tender Sea Bass entrée? If so, you'll find plenty of varieties to choose from on this eatery's wine menu.
Try Harry's Old Place' Fully Stocked Liquor, Beer & Wine Bar
Moving onto cocktails, this local dive shakes, stirs, and pours a lineup of imaginative elixirs that change depending on the season and upcoming celebrations.
For instance, those hot Florida summers make way for drinks like Peach Mojitos, while Valentine's Day welcomes rose-hued beverages topped off with chocolate drizzles, sprinkles, and just about anything else your heart desires.
Stay tuned for some of their upcoming drink specials by visiting their Facebook page!
The Main Event: Appetizers, Entrees, and More!
After a satisfying drink, there's nothing left to do but soak up the many options found on Harry's menu. While this establishment specializes in daily specials and locally caught fish, you'll find plenty of mainstays offered during lunch and dinner.
Fresh Shrimp at Harry's Old Place
Appetizers
Looking for something a little more exotic? If so, order up a platter of Gator Bites. These tender morsels of friend gator tail come with a side of zesty Swamp Sauce.
However, if all you want is a fresh, hot pile of steamed shrimp, this seafood eatery provides yoh with a generous helping of Peel and Eat Shrimp sold by the half pound or pound. That way, you'll have enough to share with everyone else at the table.
---
Fresh Fish
Moving onto your main course, Harry's always has a vast selection of fresh fish entrees listed on their blackboard. The types of fish included on their daily menu depends on the season and availability.
Well, no matter what's scribbled on the blackboard, each and every one of these fresh catches is served with piping-hot hush puppies and your choice of two sides.
Fresh Lobster at Harry's Old Place in Winter Haven, FL
Cooked To Order
Plus, you're free to choose your preferred preparation method, the options of which include charbroiled, blackened, fried, jerk seasoning, garlic butter, and more.
Then, select one of their signature homemade toppings for the finishing touch on your seafood feast, such as Heavenly, a creamy baked parmesan sauce with chives; Crab and Hollandaise, blue crab meat with hollandaise sauce; and other mouthwatering toppings.
---
Entrees
As if the blackboard specials at Harry's Old Place weren't more than enough, you've got a long list of seafood entrees to factor into your final entrée decision.
For a twist on a classic, opt for the Harry in the Bag, which is a filet of Grouper baked to perfection and finished off with a pecan crust.
Winter Haven's Best Seafood & Steaks
On top of that, you're always welcome to divert from your seafood excursion and order something a bit more carnivorous. Masterfully cooked steaks, burgers, and other crustacean-free dishes are regulars on Harry's menu as well.
Of course, those are just a few of the many main courses found on this restaurant's menu. To get a sense of everything they have to offer, you'll just have to swing on by for a bite to eat!
---
Harry's Old Place: Shrimply Divine Seafood!
There you have it, folks! Your lowdown on one of the best seafood restaurants in Winter Haven, FL, Harry's Old Place. Now, all you have to do is drop by and chow down on the grub that makes your taste buds sing.
Harry's Old Place Restaurant Review in WH - "Winter Haven's City Magazine" April 29, 2019
http://thewhmag.com/harrys-old-place
Written by Annalee Mutz, April 29, 2019
Photography by Sally Ibarra Barceló,
Styled by Amy Schaus

Harry's Old Place Seafood Restaurant Review in WH - "Winter Haven's City Magazine" April 29, 2019
Harry's Old Place - 2019
Just off the shores of Lake Ned sits a Winter Haven legend — a casual eatery that feels like home whether it's your first visit or you've been around since the beginning. Harry's Old Place is a rustic restaurant reminiscent of a simpler time. This fine seafood establishment has remained a staple in the area for over 30 years and continues to deliver fresh food and exceptional service to the Winter Haven area and beyond.
"Everyone in Winter Haven knows Harry's Old Place," says Dwyane McQuillen, the restaurant's newest owner. Harry's Old Place has been around since 1980 after two friends, Harry and Bruce, decided to travel down from Philadelphia, eager for a new business venture. Originally known as Harriston's, the restaurant started out in its Garden Grove building but then later moved to a new location on Cyprus Gardens Boulevard when they outgrew this location.
---
Harry's Old Place' Broiled Red Snapper: Fresh Gulf Snapper lightly seasoned and broiled for a moist, delicate filet.
After the original building became available again (and after Bruce married his wife, Jenny, adding a third partner to the trio of owners), they moved back over to their original location on Cyprus Gardens Boulevard where the restaurant is still located today. When people would ask where the restaurant was, regulars would answer with, "It's over at Harry's old place." And they ran with it. Since 1992, the iconic Winter Haven restaurant has been known as Harry's Old Place.
As a seafood establishment on the edges of a lake, it's no surprise that they are known for their seafood. Starting with their appetizers, a few staples include baked and steamed oysters, fresh steamed clams and mussels, and Florida gator bites. Many items on their menu have been served since they first opened their doors in 1980.
---
Harry's Old Place' Steamed Mussels: Steamed black mussels covered in fresh garlic white sauce with pimentos, green onion, capers, and seasonings
"We're famous for our fresh fish. We have more of it than anyone," says McQuillen. Once you step foot into Harry's, you will find before you walls covered with chalkboards that detail out their daily specials and at least eight to as many as 12 different fish offerings, including haddock, monkfish, snapper, salmon, corvina, and so much more. The fresh fish offerings span across both the Atlantic and the Gulf.
Although you can't go wrong with anything on the menu, there are a few items that remain near and dear to the locals. Their No. 1 seller? Harry in a Bag, which is their grouper option topped with crushed pecans, Ritz crackers, and assorted seasonings.
---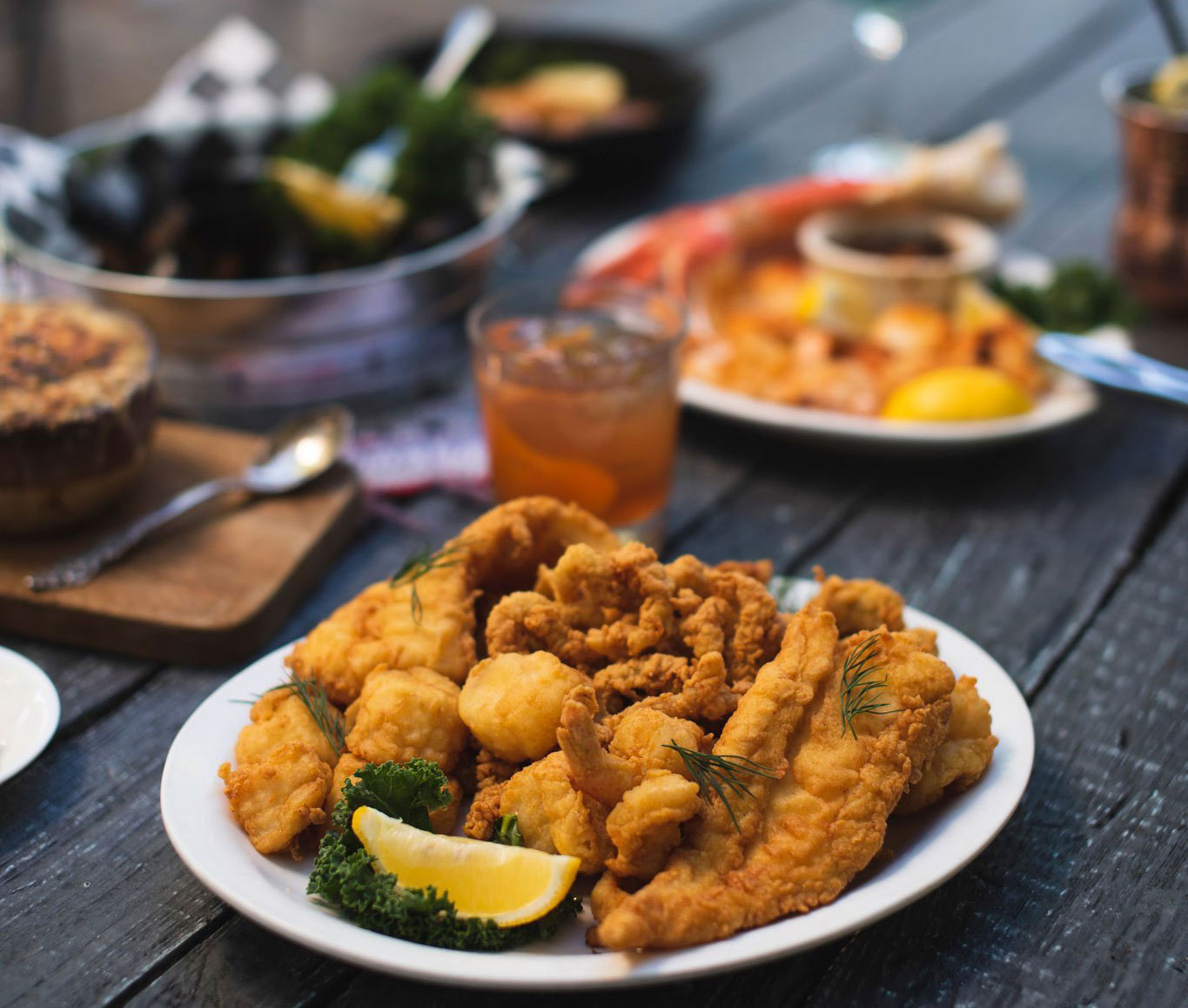 Harry's Old Place' Fried Combo Platter: Lightly battered and fried white fish, scallops, oysters, shrimp, and clam strips, served with Harry's famous tartar sauce.
Harry's Old Place also understands that seafood is not for everyone, so they have plenty of additional items that maintain the same quality as their seafood specials. They offer an assortment of steaks, including filet mignon, ribeye, and New York strip. Chicken and pasta dishes are also great alternatives.
When McQuillen assumed the role as the newest owner of Harry's Old Place, he sought to continue providing the same food and service that the Winter Haven area has grown to love. McQuillen brings with him an extensive background in the restaurant industry. With over 20 years' experience, he has helped open five different restaurants all over the state. He moved to Winter Haven several years ago when the company he was working for got offered to open two restaurants on Disney's property.
---
Harry's French Onion Soup: Award-winning soup that is housemade with large chunks of onion and topped with bubbling Swiss and mozzarella cheese. Also pictured is Harry's Old Place' Broiled Combo: Broiled white fish, shrimp, scallops, with baked crab imperial and steamed crab legs
With a passion for the food and service industry, the next step for McQuillen was to venture off into his own business. When the previous owners of Harry's Old Place were nearing retirement and seeking to hand off their ownership, McQuillen knew he had to jump on the opportunity. He has already made significant improvements to the establishment, including the addition of a full liquor bar and outdoor seating.
However, even with these improvements, the food and service have remained the same. "It's always been good here. We're just trying to maintain that," says McQuillen. As he has taken on this new endeavor, McQuillen is thankful for the continued support of the local community and for the help from the previous owners.
---
Key Lime Pie: One of Harry's oldest recipes made with a whipped-cream base and served slightly frozen
With over 30 years of business behind them, Harry's Old Place still continues to draw in the crowds. It's not uncommon to step foot into Harry's on a Friday night to find every seat filled and for there to be a line out the door — a line in which regulars are more than willing to wait in order to get their Harry's fix.
The constant support is largely a product of their consistent quality and service over the decades. As corporate chain restaurants have risen, Harry's Old Place has remained true to its Southern charm and laid-back, Mom-and-Pop feel. "All we're trying to do is carry on that tradition," says McQuillen.
Harry's Old Place Restaurant Review in 2009 Lakeland Ledger Newspaper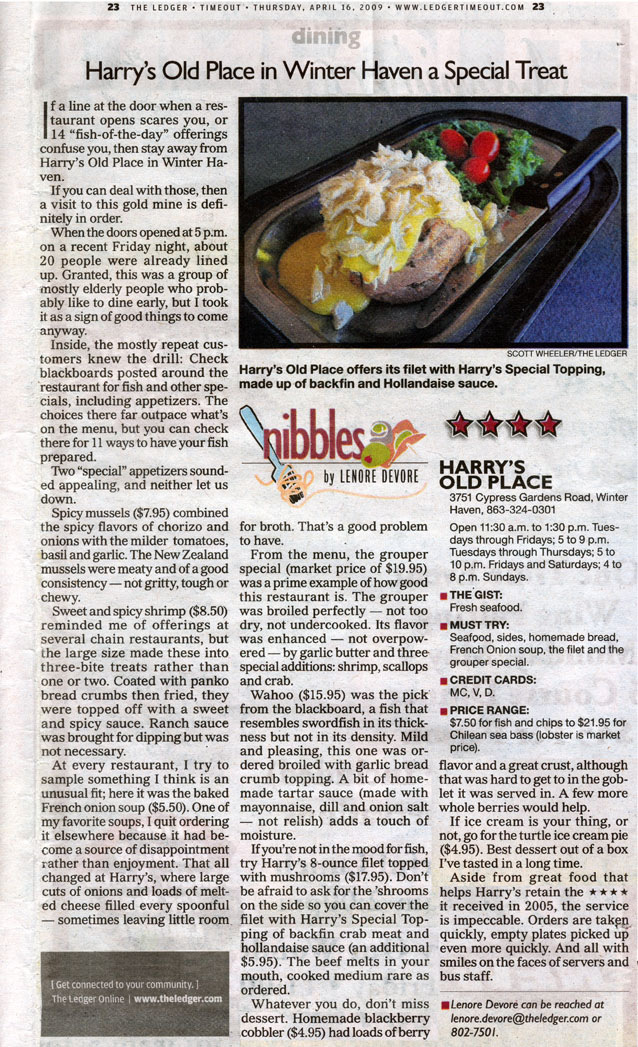 Pictured Above: Harry's Old Place Restaurant Review in 2009 Lakeland Ledger Newspaper
Harry's Old Place Restaurant Review in 2005 Lakeland Ledger Newspaper
Pictured Above: Harry's Old Place Restaurant Review in 2005 Lakeland Ledger Newspaper
Harry's Old Place Restaurant Review in 1999 Lakeland Ledger Newspaper
Pictured Above: Harry's Old Place Restaurant Review in 1999 Lakeland Ledger Newspaper
Harry's Old Place

3751 Cypress Gardens Road,

Winter Haven, Florida 33884,

(863) 324 - 0301
[Watch in Full Screen Mode]