We will be open for inside dining and patio seating starting Tuesday, May 5th. We will be following all CDC and the State of Florida's guidelines. We will continue to do curb side take out as well. Our hours will be Tuesday-Sunday from 4-8pm until further notice.
Try Harry's Old Place' Fully Stocked Liquor, Beer & Wine Bar
Harry's Old Place - Beer, Wine & Liquor
Where the fish, is always de-lish!
`·.¸¸.·´`·.¸.·´`·...><((((º>`·.¸¸.·´`·.¸.·´`·...><((((º>

Wine Bar
Our ever changing wine menu features an eclectic wine selection from New Zealand, Australia, Chile, Spain, Argentina, Italy, France, California, Washington and Oregon. Harry's Old Place always tries to always stock wines that we feel will enhance your dining experience in addition to accomodating any requests our customers may have.

Cold Beer, Bottled & Draft
Harry's Old Place carries domestic draft beer and an extensive assortment of domestic, imported and craft bottled beers.

Try Harry's Old Place' New Full Liquor Bar.
Harry's Old Place

3751 Cypress Gardens Road,

Winter Haven, Florida 33884,

(863) 324 - 0301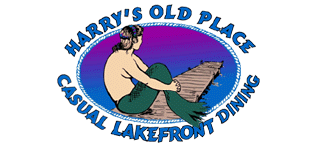 Where the fish, is always de-lish!
`·.¸.·´`·...><((((º>`·.¸¸.·´`·.¸.·´`·...><((((º>